Introducing the original total body workout device called the HIITAXLE
Personal Training
Challenge your clients by integrating the HIITAXLE into your sessions! Whether you're looking for stability work, core muscle recruitment, upper body burners or simply variability, the HIITAXLE provides it all! Offering options meeting sport specific needs, dance and Pilates preferences and functional training related to daily life, the versatility of the HIITAXLE makes it a "must have" tool for every personal trainer!
Group Classes
Add some heat to your circuits, boot camps, WODs and HIIT classes!  The HIITAXLE makes an amazing "station" for your small and large group training sessions.  Because it can be used to train balance and stability, locomotion, speed, endurance and power, the HIITAXLE is a perfect addition to your classes that serve a variety of skill levels at the same time. You only need a few HIITAXLEs to fire up any group!
Sports Conditioning
Every athlete wants more endurance, stamina and strength, as well as improved power, speed, coordination, agility, balance and accuracy. The HIITAXLE can enhance all of these physical skills that athletes need to get an edge over opponents and better past performances. Give yourself, your players and your teams the winning advantage with training and conditioning programs incorporating the HIITAXLE.
FREE DEMOS IN LA
ARE YOU LOCAL TO LOS ANGELES? INTERESTED IN GIVING THE HIITAXLE A SPIN? AWESOME. LET'S DO THIS! FILL OUT OUR FORM ON OUR CONTACT PAGE AND LET'S GET YOU ROLLING.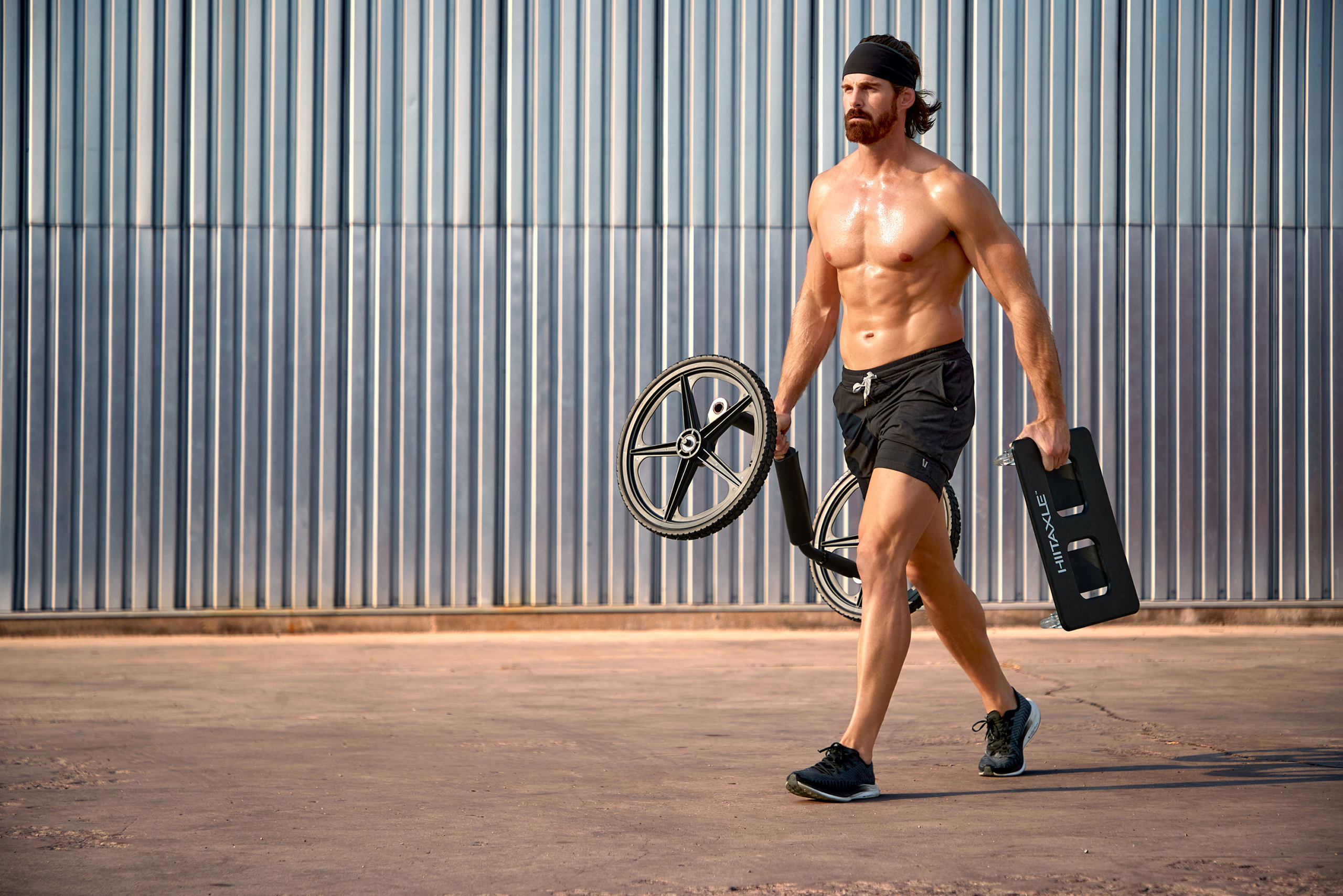 Activate your core and upper body with an unparalled experience using the HIITAXLE
The HIITAXLE is a functional exercise solution that can be implemented in a multitude of ways. Whether deployed in group exercise classes (HIIT & Bootcamp style), integrated into personal training sessions or used by an individual member, it will complement and amplify all other functional and traditional fitness routines. The HIITAXLE system has a novel way of activating the core and upper body, evoking a cardiovascular response while delivering a highly innovative, unparalleled experience.
Interested in our latest updates?
Follow Us On Instagram